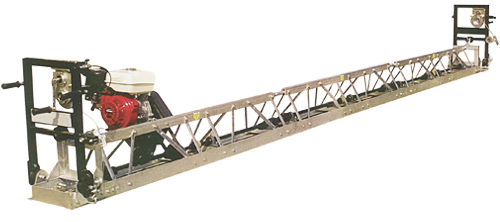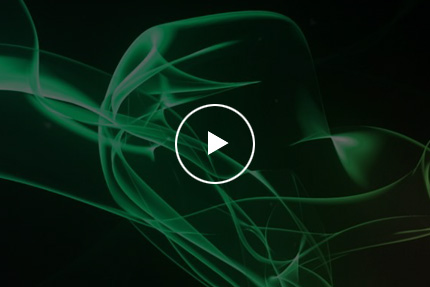 The ZP series concrete truss screed is suited for use on the concrete slab with a thickness up to 260mm. Maximum length of slab that the screed can cover is 28m. The length tolerance is within the range from -3mm to +3mm. Maximum working speed is up to 1m/min.
Features
1. The truss screed includes a gasoline engine to supply power without needing any external power source. Vibration is evenly distributed over the length of the blade, providing force to properly shake and tamp the concrete.
2. The work span can be freely adjusted. The machine is also very easy to install and disassemble.
3. With higher working efficiency than is practical with traditional method, the screed is able to flatten the concrete surface and help it achieve high unity of strength. Compared with concrete processed by conventional means, the concrete flattened by using our screed has a higher density and greater load bearing capacity.
4. Rugged steel framework and galvanized steel blade eliminate the possibility any deformation, thus making the machine withstand long time of use.
5. Manually operated or hydraulic handle provides two optional speeds for running the machine.
Specifications
Model
ZP 55
ZP 90
ZP 130
Compaction
Nominal Amplitude
0.6mm
Vibrating Frequency:
70Hz
Vibrating Force
11KN
Working Depth
260mm
Engine
Engine Model
HONDA GX160
HONDA GX270
HONDA GX390
Engine type
Gasoline engine, air cooled, 4-stroke, OHV, single cylinder
Power
5.5HP
9.0HP
13.0HP
Fuel Tank Volume
3.6L
6L
6.5L
Lubricant
0.6L
1.1L
1.1L
Fuel Consumption
230g/hp-h
230g/hp-h
230g/hp-h
Dimension
Working Width (mm)
405mm
405mm
405mm
Standard Single-Length(m)
405×500mm, 405×1000mm, 405×2000mm
Length (mm)
6 000mm(max)
9000mm(max)
1 2 000mm(max)
Note
Length of the blade is decided from the consideration that the blade should extended 500mm beyond the whole length of the concrete slab.
Related Names
Self Leveling Tool | Concrete Grinder | Vibrating Screed
Leave Messages Please Feel free to give your inquiry in the form below.We will reply you in 24 hours.